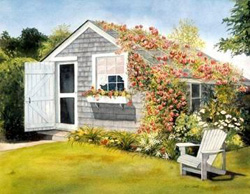 Buying a home can be an exhilarating experience. All of us at Unique Properties will assist you and provide you with helpful resources whenever needed.
Contact a bank institution and get pre-approved. Given the current economic market, it is important that you work with a banking professional to help determine your financial situation and a price of homes you can afford. Being pre-approved indicates you are a serious and committed Buyer.
Viewing homes can be exciting. If a home is of interest to you, then make the time to visit it with your agent. On-line information, although helpful, is not the same as walking the property. Your agent will guide you to the homes that are in your budget and keep you advised of all new homes that come on the market.
Once you find the home of your dreams, your agent will help you determine a fair price to offer. Your agent will discuss with you recent sales in the neighborhood and take into consideration the condition of the home. Most Offers include contingencies, such as mortgage approval, home inspection, septic inspection and lead inspection.
Your agent will accompany you in conducting a final "walk through" of the property prior to closing.
This mortgage calculator can be used to figure out monthly payments of a home mortgage loan, based on the home's purchase price, the term of the loan desired, buyer's down payment percentage, and the loan's interest rate. This calculator factors in PMI (Private Mortgage Insurance) for loans where less than 20% is put as a down payment. Also taken into consideration are the town property taxes, and their effect on the total monthly mortgage payment.

Popular Buyer Links
New Listing Notifications
Email Alerts for New Homes,
Save Your Favorites and
Price Change Notifications
Have Questions?